At DeSERANNO Wealth Planning, service is about more than just finances. It's about our clients' lives. It's about their pursuit of happiness. Our team is committed to providing personalized service and leading-edge know-how as we work together to help you reach your life goals.
Our goal: Deliver world-class wealth planning services that enable our clients to achieve financial peace of mind
Our Advantage & Values
Customizing services
All clients are unique, and to serve them effectively, we take the time to understand their individual lives, including their values, priorities, concerns and dreams. We do not take a one-size-fits-all approach. We customize our services, making sure that every financial plan we develop is as unique as the client for whom it is designed.
Enhancing expertise
We are committed to staying at the forefront of best practices in our industry. To do so, we foster an internal culture that emphasizes continuing education, promotes the exchange of ideas and opinions, and welcomes innovative strategies and solutions.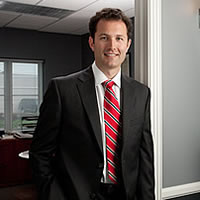 Robert Rahaim, CFP®
President
Robert joined DeSERANNO in 2002 as a Wealth Manager and Certified Financial Planner™ and became the CEO/President in 2022. As owner of the company, Bob works closely with our financial planners/wealth managers to maintain the high quality of service expected from our clients.
313.885.0114 — [email protected]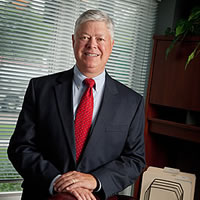 Steven Sicklesteel, CFP®
Wealth Planner
Steven is a Certified Financial Planner™ at DeSERANNO. He works closely with our clients to develop and implement customized financial planning strategies to meet their personal goals, incorporating investment portfolio design, coordination of estate plans, education planning, cash flow planning, risk management, retirement, and tax planning. Steve is responsible for delivering the highest-quality planning services to DeSERANNO clients.
Before joining DeSERANNO, Steve worked in numerous capacities for Ford Motor Credit Company. He received a Bachelor's degree in Finance from Michigan State University.
313.885.0114 — [email protected]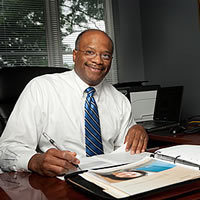 Al Gardner
Wealth Manager
Al is a Wealth Manager at DeSERANNO, providing the highest quality financial advisory and investment services to clients, including individuals, families, and businesses. Al specializes in teaching clients to understand investing as a means of helping them make informed decisions about managing their lives and their money.
Al joined DeSERANNO in 2008 with more than 15 years of financial advisory experience, including positions at Merrill Lynch and Morgan Stanley. Before his financial advising career, Al spent 18 years gaining a keen sense of all aspects of business. He is a graduate of the Ford Motor Company Minority Dealer Training Program. His experience includes corporate assignments in manufacturing and human resources with Ford, Harris Bank and AT&T.
Al earned his Bachelor of Science degree in Business Management from Indiana State University and his Master's degree in Business Management from Central Michigan University. Al also completed the Oakland University Certificate Program in Financial Planning and holds the investment advisor Series 65 license.
313.885.0114 — [email protected]